Phthalocyanine Pigment Green 36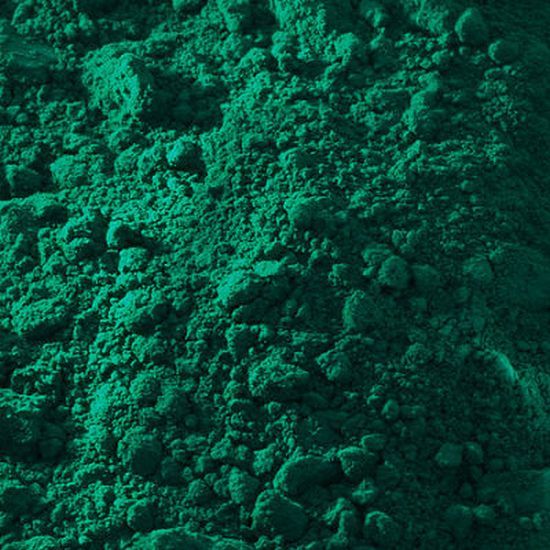 Business Type
Manufacturer, Exporter, Supplier
Chemical Class
Copper Chlorinated Phthalocyanine
Color Index Name
Pigment Green-36
Color Index No.
74265
Click to view more
Product Details
Molecular Formula
C32Br6Cl10N8Cu
Oil Absorption (Ml/100gms)
32-38gms. Oil/100gms Pigment
Bulk Density
0.45+0.02gms/cc
Specific Gravity (20 C)
1.94-2.05 at 200 C
Solubility in Water
Maximum 1%
Residue on 325 Mesh-sieve (Grit Content)
<300ppm
Residue on 325 Mesh-sieve (Heavy Metal)
<5ppm
Residue on 325 Mesh-sieve (Free Copper)
<500ppm
Moisture Content
Maximum 0.8%
PH of water Extract
6.0 to 8.0
PH of 10%Aq.Slurry
7.0 to 8.0
Heat Stability
Stable up to 280oC (As per Application)
Partical Size
0.015 X 0.015 U to 0.005 X 0.10 U
Application
Printing Emulsion &Inks, Air Drying Paint & Decorative Paints, Industrial & Auto Motive Paints, Plastics, Rubber Products, Textile Emulsion, Paint Emulsion, Detergents, Colorants, Paper, Leather etc.
The above specification is representing general idea of the report however same is subject to variation up to certain extent, since this is been PIGMENT, automatic action & reaction is very natural even test pack of the materials and same is depending on natural weather too.
Looking for "
Phthalocyanine Pigment Green 36

" ?